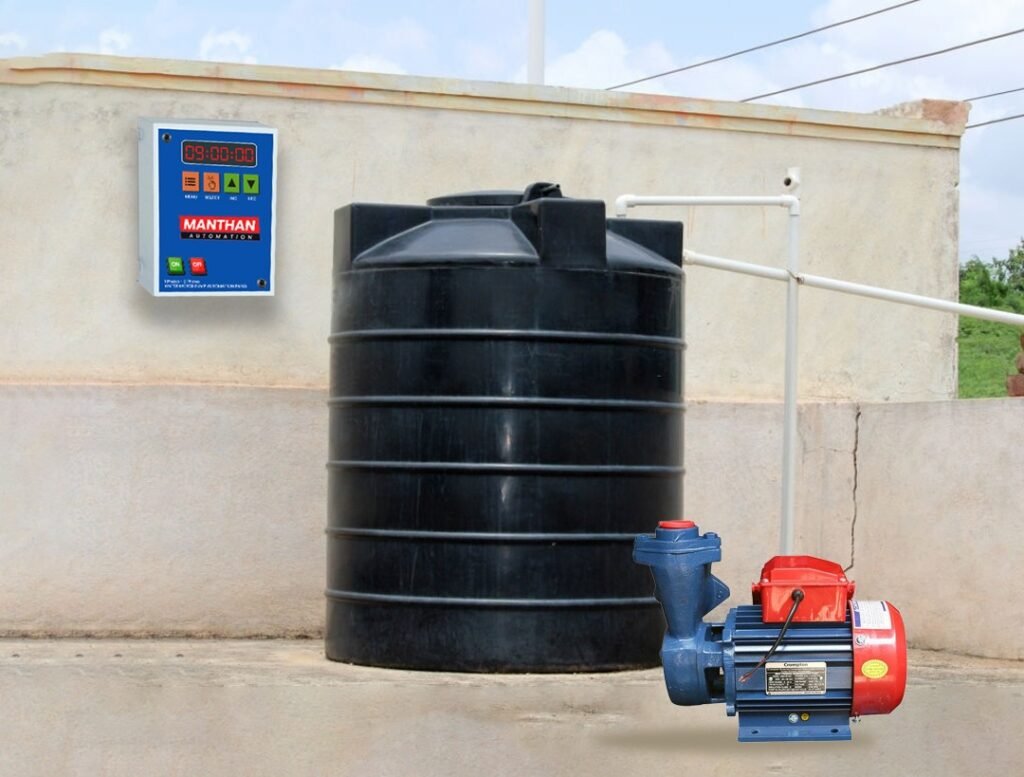 AUTOMATION is a revolutionary step towards the betterment of human life. Nowadays, almost everything is automated. WE ARE COMMITTED TO MAKE COMMON MAN'S LIFE EASIER, SAFER & COMFORTABLE. Manthan Automation is one of the fastest growing automation company, pioneer in niche areas of Water Level Controller, Pump Control Panels, Mobile Starters, Automatic Water Level Controller, Automatic Starter, Digital Starter, Starter panel and more coming up.
Our aim is to provide most efficient, safer, reliable and sustainable automation products for the welfare of humankind.
Manthan Automation is mainly known for its world-class Quality, Reliability and Pioneering Innovations. We have peerless expertise in the areas of backward integration into products and critical components to control price and quality. Our smarter water management products and other automated products are highly energy efficient and nature friendly.
The success and popularity of team Manthan Automation lies in the efforts put in for every minute detail which convert into flawless product that are unique, safer, innovative and easy to use.
Manthan Automation is powering a pleasant tomorrow with its strong competencies in automated systems.
Business name "Manthan" is decided after a long Discussion/Manthan about the product, specification, functions, quality control to make common man's life more comfort and happy.
The success and popularity of Manthan Automation lies in the efforts put in at every minutest detail which culminate into flawless designs which are unique, safer, innovative and 100% user-friendly.
The expert team is committed to understand and fulfill the demands of the customers. Creating dynamically comprehensive and technically precise products for the 'well-being of common man' and thus making human life Faster, Safer & Enjoyable has been the distinctive features of this organization.
Digital Starter with Automatic Water Level Control
Unique Features are as below
• Fully digital AVR microcontroller based programmable starter panel
• Suitable for 3 phase & 1 phase submersible & Monoblock pumps
• Under/Over voltage protection
• Over current & short-circuit protection
• Dry run protection facility
• Automatic water presence detection in filling line & tank
• Automatic water filling & overflow protection features for overhead tank.
• Real time programmable clock
• LCD & OLED crisp & wide angle display for information & user interface
• Ergonomic pcb based keypad
• Attractive & ergonomic panel enclosure
• Easy for maintenance
• Panel can be customized as per customer requirement & multi motor module
• Energy efficient
If you are interested in our ingenious products and wish to make your life more comfortable, feel free to contact us…