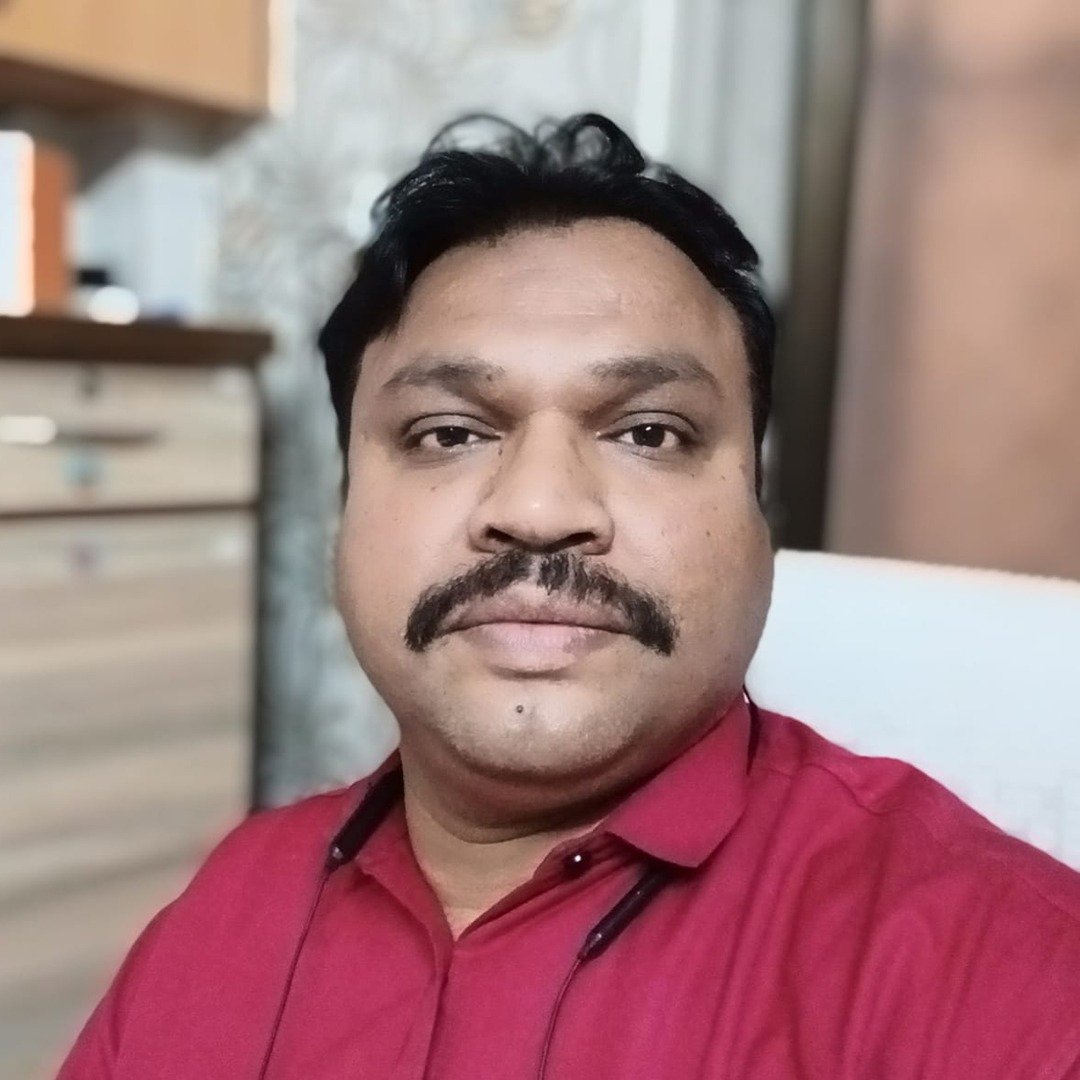 Mr. Kaushal Pandey, a digital marketer, has over 8 years of experience. He has extensive experience in the healthcare industry and customer service. Digital marketing has allowed Mr. Kaushal Pandey to help many people and businesses grow.
We are pleased to introduce you to Mr. Kaushal Pandey.
Mr. Kaushal Pandey, a professional marketer and skilled in digital platforms, is experienced.
He In his early years of my professional career, Mr. Kaushal Pandey was the Hospital Administrator and CEO at several prestigious hospitals. He was able to work with a number well-respected physicians.
He has extensive experience in hospital marketing, doctor marketing, administrative tasks, and other administrative tasks. He is currently a Digital Marketing Consultant in Mumbai and a Digital Marketing Training Trainer.
In 2009, Mr. Kaushal Pandey established his own Medical Tourism Agency "Hopeland Medical Tourism". His goal is to not only provide the best medical care to Nigerian patients, but also to help India become the "Best Medical Tourism Destination" in the world.
The Mr. Kaushal Pandey has been twice to Nigeria and has organized numerous health camps there. He is a CME doctor who has organized many surgeries in Nigeria. This was all. Thanks to Mr. Kaushal Pandey, around 400 Nigerian patients have received the best treatment in India. His Medical Tourism team has conducted numerous successful Medical Camps across several African Countries.
In 2016, Mr. Kaushal Pandey launched "Hopeland Healthcare", his own digital marketing agency. It focuses primarily upon the promotion of Doctors, Diagnostic Centers & Hospitals via the Internet. His primary goal is to develop new digital marketing strategies that increase web visibility and create a web presence of Doctors and Hospitals.
He has a strong background in Digital Marketing. In 2018, he founded a Digital Marketing Training Institute as well as a Digital Marketing Agency called "Digital Infinite". The time was when digital marketing was in vogue. Digital Infinite was founded to teach and train students interested in Digital Marketing as a career opportunity. Many business owners now want to learn Digital Marketing.
Digital marketing specialist Mr. Kaushal Pandey has over eight years of experience. The professional is self-taught and has helped both small and large companies achieve their marketing goals. He is skilled in online marketing channels, and can target people with different strategies, such as mail marketing and search engine optimization (SEO).
Mumbai is a city with high hopes and a lot of potential. Digital marketing professionals can help businesses improve their online marketing. This site hosts social media marketers, web designers, and developers. They can help you make your company stand apart. This site can help make your Mumbai company stand out from the rest.
Mumbai-based businesses can hire an internet marketing specialist to help with video advertising, Facebook Ads and Google Ads. If they employ the right strategies, businesses can increase their website traffic and improve their bottom line. An online marketing consultant based in Mumbai can help you get your business to the next level. Watch videos of Google Ads and Facebook consultants as they help you plan and execute strategies to increase visibility and traffic.
Online marketing is the practice of promoting your business via internet channels like email, social media, and websites. This has many advantages, such as increased engagement and a higher return-on-investment than traditional marketing methods. When searching for an internet-based marketing specialist, it is important to take into account the services they offer. An online marketing consultant can help you with video-based marketing as well as Facebook and Google ads.
Search Engine Optimization (SEO)
SEO is a key element in the field of digital marketing. SEO is the method of gaining the maximum amount of traffic from organic, free and natural results from the internet.
Pay-Per-Click / Google Adwords
PPC is among the most important forms of digital marketing, which includes the promotion of websites through increasing their visibility on search engine results pages by using ads that are paid for.
Blogging / Content Writing
The concept of content marketing has become the mainstay that makes up digital marketing. Blogging is a crucial element of the process. Blogs are mostly dependent on quality and well-known content to achieve the most effective results.
Social Media Marketing (SMM)
SMM is a type of online marketing that involves sharing and creating content through social media networks in order to reach branding and marketing objectives
Email Marketing can be utilized to advertise business or products by sending mass emails to targeted people who might have an interest in the service or product.
Youtube / Video Marketing
YouTube is the most popular and widely watched free video sharing platform on internet. YouTube marketing is one of the most influential parts of digital marketing.